As their name suggests, Taraf Syriana performs Syrian and Romani folk music, featuring a lineup of graduates from top conservatories in Syria and Europe.
The group includes legendary Romani accordionist Sergiu Popa (Moldova), qanun virtuoso Naeem Shanwar (Syria), who was a music professor in Homs before moving to Montreal, Omar Abou Afach, violist from Syrian's national orchestra from 1993-2015 before immigrating to Canada, and critically acclaimed cellist Noémy Braun.
 Taraf Syriana's debut album includes famed Romani vocalist/guitarist Dan Armeanca (Romania) plus Nazih Borish on oud (Syria) and vocalist Ayham Abou Ammar (Syria). The album reached #3 on the World Music Charts Europe in February 2023 and #5 on the Translglobal World Music Chart.
We are based in Montreal, Canada. For business inquiries please use the contact form linked below.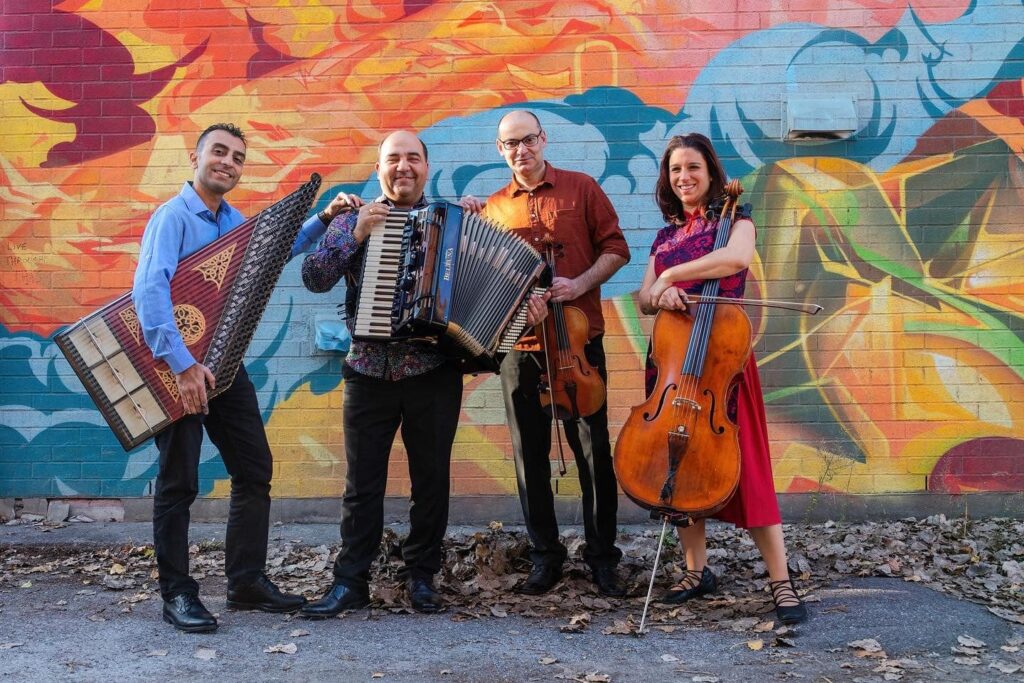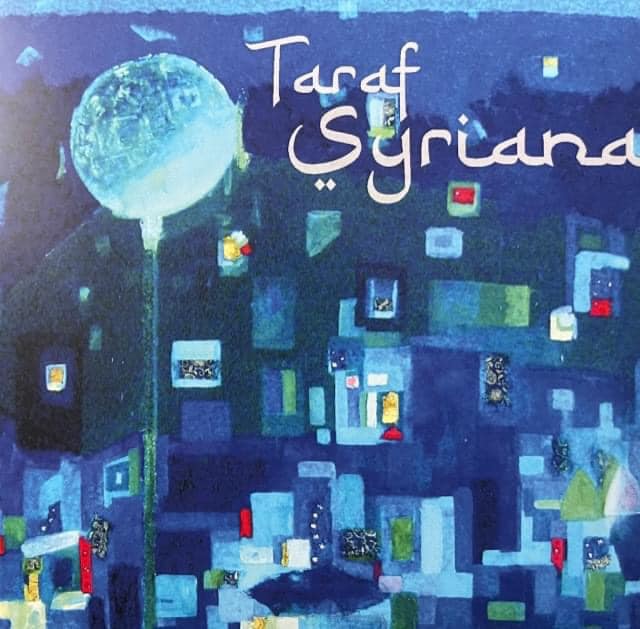 Our debut recording on LulaWorld Records is dedicated to Romani and Syrian
folk music. "Taraf" is the Romani word for musical group. The Domani, the
Romani community of Syria, was estimated to be 250,000 before the war.
The Domani migrated from India over 1000 years ago, arriving in Persia
before eventually settling in Syria. One of Syria's most renowned
Romani musicians was Mohammed Abdul-Karim (1911-1989), who was
known as the "Prince of the Bouzouk" and composed the tango on this
debut recording.
"We were rehearsing when a mortar struck the music conservatory complex in
Damascus in 2014," remembers violist Omar Abou Afach, who performed both
violin and viola with Syria's National Orchestra from 1993-2015. The attack
caused numerous casualties at the arts centre. "After the bombing stopped we
were sure that no one would attend that evening's concert at the Opera House,
just 100 metres away, but that night the hall was full. Even during wartime,
people came to every cultural event. I think it was the only place where people
could get a breath of normal life."
The Montreal-based group is dedicated to the folk music of Syria and its
neighbours. "In Aleppo, Damascus and other cities, you can hear this diversity
in music, on the streets and on the radio," recalls Abou Afach, "and that includes
Arabic, Kurdish, Syriac, Armenian, Iraqi, Turkish and Romani music."